Most brides today are not too excited with the idea of a traditional wedding and bridal look. They want their day to pop out and make sure their guests will recall their wedding and looks out of the crowd. If you're one of these women, then you are most definitely going to be an unconventional bride.
There are a lot of traditions when it comes to brides and weddings, but you can bend the rules and still play the same game: you have a white wedding gown, but so racy it's almost too provocative, or your bridal bouquet is so unique it's breathtaking, whereas jewelry or accessories can be picked to be just sensational.
The classic wedding gown is white, features a corsage and an A-line cut. So bend the rules and pick a wedding dress that looks classic, but has details that make it a bit eccentric. For instance, a white wedding gown with a leg slit and a gorgeous Swarovski crystal lace embellished corsage is going to be hard to forget.
If you're looking for an even more unconventional bride look then pick an Avangarde wedding dress which is short in the front and long in the back. The taffeta and Swarovski details make the dress fabulous to look at, while the bride looks unconventional and bold.
The best way to get an unconventional bridal look is to pick from the start an eccentric wedding dress. A cascaded organza skirt and a pleated corsage will draw the eye for sure, whereas the precious details will create a sophisticated, elegant and unconventional bridal look.
You can still be an unconventional bride even if you want to wear the classic A-line wedding dress. There are so many bridal accessories you can work with in creating a unique look, it's almost impossible not to find one that will completely revamp your bridal style. For instance, jewelry can be vintage, whereas bridal hair accessories can be purple and your bridal nail art can be a surprising choice for a bride.
Over sized bridal hair accessories will be definitely noticed by your guests. However, when you're looking for bridal hair accessories you should take into account the trending colors, the wedding's location, the bridal gown and your jewelry. The trend for the fall/winter season 2012 in hair accessories for brides was all kinds of purple, lila and lavender.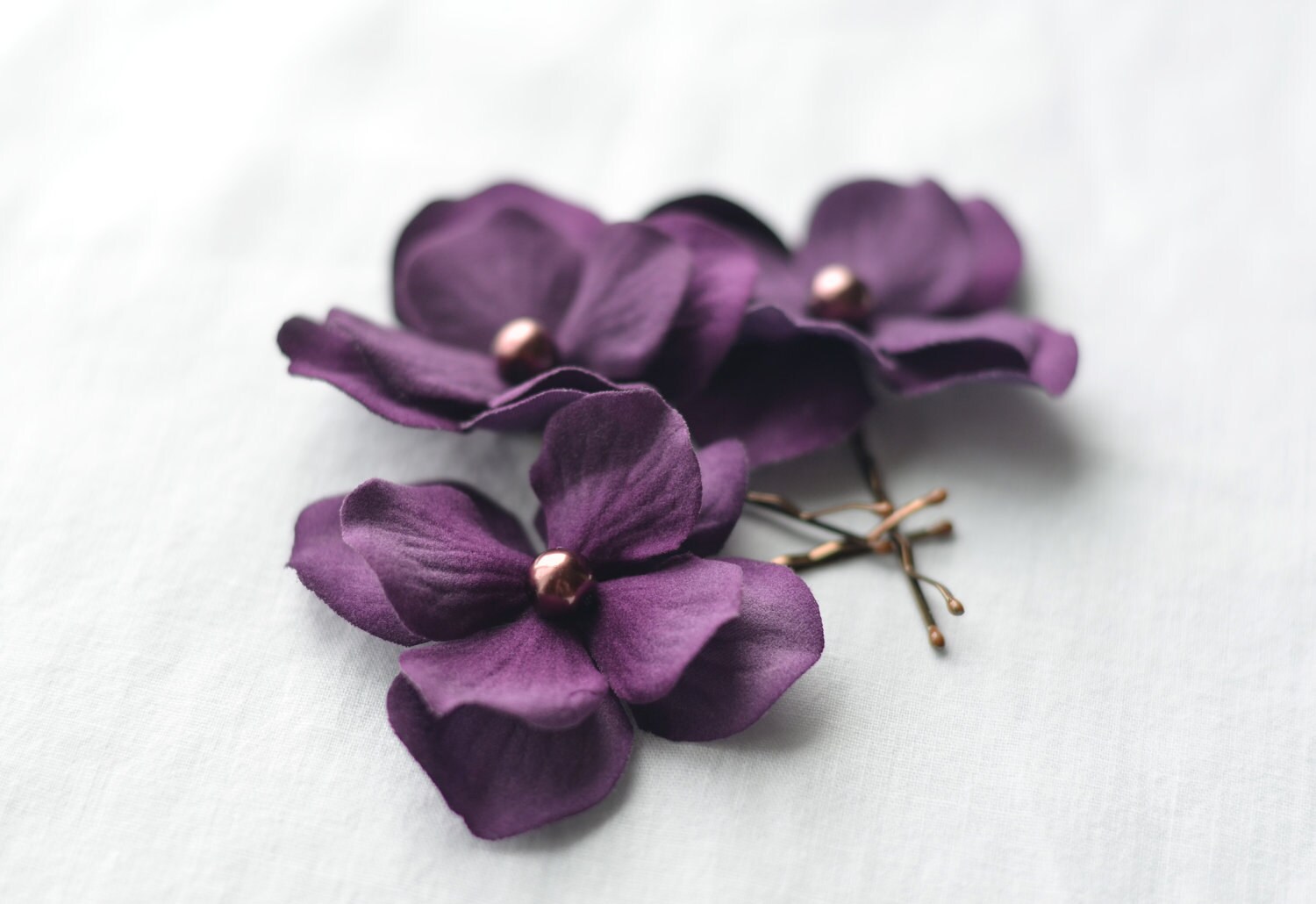 Pick an unconventional bridal bouquet instead of the classic flowers. There are many, many handmade versions of bridal bouquets that look gorgeous or you can choose a really unique bouquet such as this one:
You might also like: